Google has announced a new update that will make it easier than ever for book flights and hotel rooms from a smartphone.
The search giant has announced that you can now book travel and accommodation direct from Google Search results, negating the need to visit separate travel portals and comparison websites.
The update, which is designed with smartphone users in mind, aims to make planning travel on the go much easier, Google said.
When searching for accommodation, you can now search through photos of different hotels, without having to leave the search results.
You can then filter by date and price and once you've found a hotel that meets your requirements you can then complete the booking through Google too.
Similar options are available when searching for flights, with the updated design making to toggle between flights and hotels. You can also search by destination to help find the best options for your hotel and flight.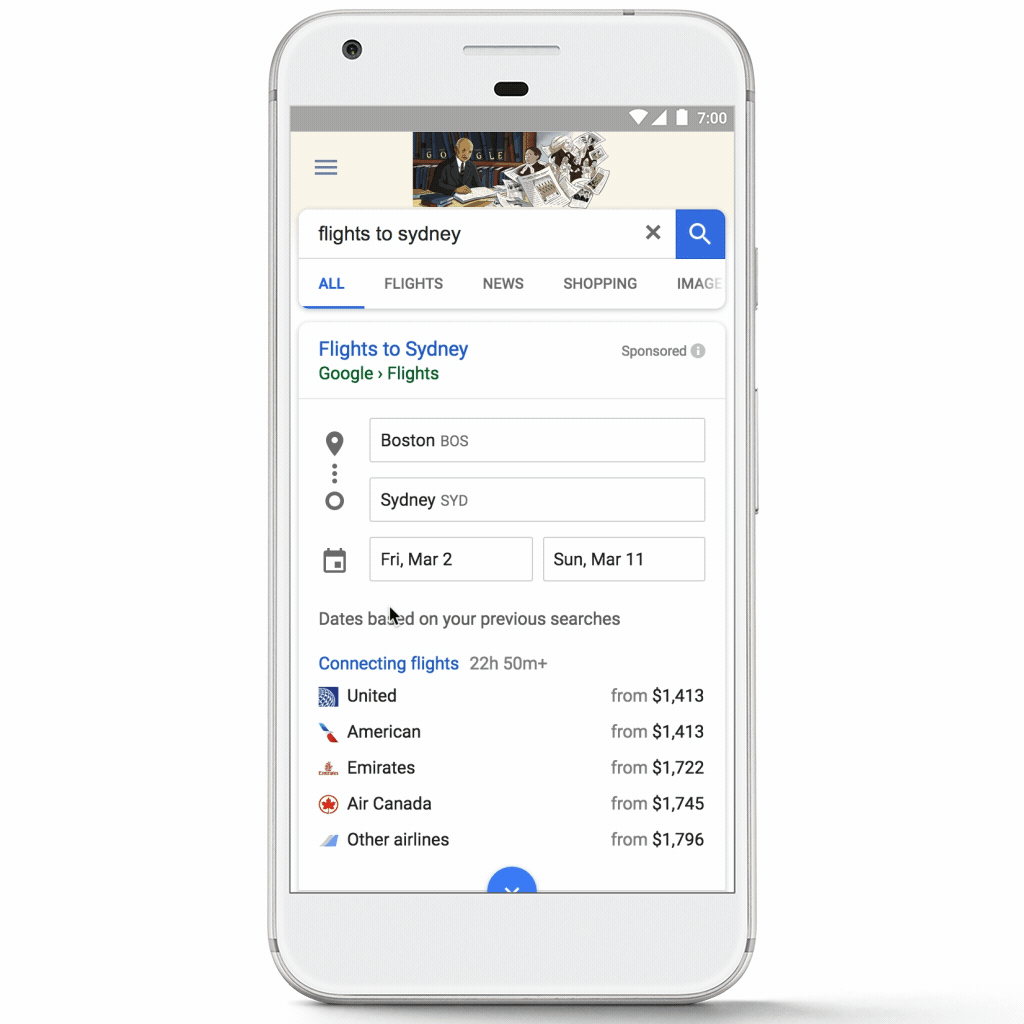 Google has also added a 'More Destinations' tab that offers suggestions of trips and things to do on your chosen destination.
"We're evolving the way our hotel search works on smartphones to help users explore options and make decisions on their smallest screens", said Eric Zimmerman
Director, Travel Product Management.
"The new hotel search experience includes better price filtering, easier-to-find amenity information and the ability to book right from Google.
"We're also rolling out new features in some countries on mobile search to make it easier than ever to check out your travel options when you're on the go
"In the next few days, you'll see that if you search for a flight in Google Flights, you can click right in to "Hotels" at the top of the page.
"This lets you easily click over to check hotel availability and prices in your destination city for the dates you've already selected", Eric added.
And if you use Gmail, Google will also pull together all details from your travel reservation emails and itinerary to list it all on the new Your Trips tab which will also be displayed in your search results, but which is still kept private so only you can see it.
The news comes less than a week after a new feature was added to Google Flights that can accurately predict flight delays even before the airline posts the information themselves.
Google is able to do this by using machine learning algorithms that study historical flight data which can predict flight delays even before the airlines know about them.
"We still recommend getting to the airport with enough time to spare, but hope this information can manage expectations and prevent surprises," Google said.