When it comes to photo editing apps it can be difficult knowing which to go for as there are so many to choose from. We take a look at 5 of the best apps currently available.
Manual
We all want to try our hand with advance photography techniques and Manual is the perfect app for doing just that and ideal for amateur photographers.
This is an app that gives users "full control" over the image that they produce. Allowing users to manually switch between settings, it gives the you the chance to find the perfect exposure rather than letting technology do it for you.
"If you're a photographer tired of trying to tap your way to the exposure you want, then this is the app for you," reads its description in the App Store.
As well as being able to control the exposure, you can also control shutter speed, white balance, ISO, focus and exposure compensation.
Adobe Photoshop Express
This is an easy to us photo-editing app for your mobile device. Simply upload photos from your device, Dropbox or Google Photos and get to work! You can share them instantly on social media.
Google Photos
This is a fantastic way to organise, store and share images.
It has the capacity to backup photos and videos for free and this is unlimited if they are up to 16MP and 1080p HD.
You can also access the images from different devices so you are not restricted in that way.
Giphy Cam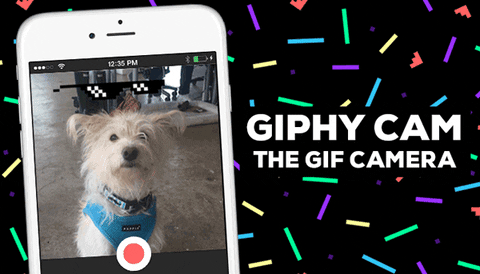 Basically, Giphy Cam allows users to create their very own GIFs.
All the user needs to do is press and hold the red button and your short GIF will be recorded. You are then free add filters and special effects.
The app also has the facility to import recordings from your Camera Roll. All GIFs can be sent via SMS, shared on social media or saved for another occasion.
Instant: The Polaroid Instant Camera
This does exactly what it says, it turns photos into Polaroids. Just the select or take a photo and apply the filter.