The latest Android version of Google Maps is going to include a new feature that will help drivers avoid traffic jams.
The latest version, which is now available from the Google Play Store, aims to take the stress out of commuting and the information will appear in a dialogue box at the foot of your phone's home screen.
All users must do is swipe up from the bottom and three tabs will appear. This first is nearby locations, the second displays journey times with real-time estimates and the third gives public transport announcements.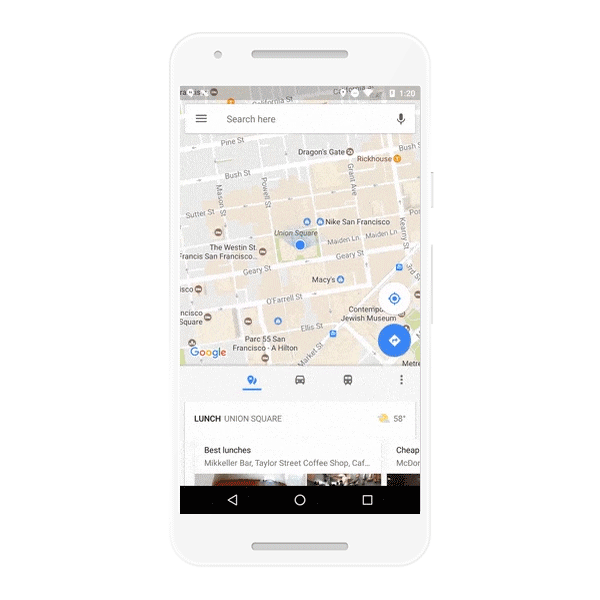 The latest update is just one of a series of moves that Google Maps has made recently to assist drivers.
Only last month a new feature was made available that revealed the number of parking spaces available at some destinations and as the information is updated in real-time it gives users more control over their journeys.
The app will be able to display speed limits as part of the information it gives you on your journey.
Many of the features are already available in the desktop version of Google Maps, including Popular Times, which provides real time data on how busy a location is.
The new update is undoubtedly going to prove popular with more updates predicted to follow.
Source: Google