(Reuters) – Alphabet Inc said on Tuesday users doing a Google search would now be able to filter results with a new "finance" tab, which works in the same way that its "images" or "news" tab does.
The new search navigation tab gives users much of the same information that Google Finance does, including news on a company as well as details on its financials, the company said in a blog post.
Alphabet also said it will retire a few features from Google Finance, including the portfolio feature that allowed users to track their investments.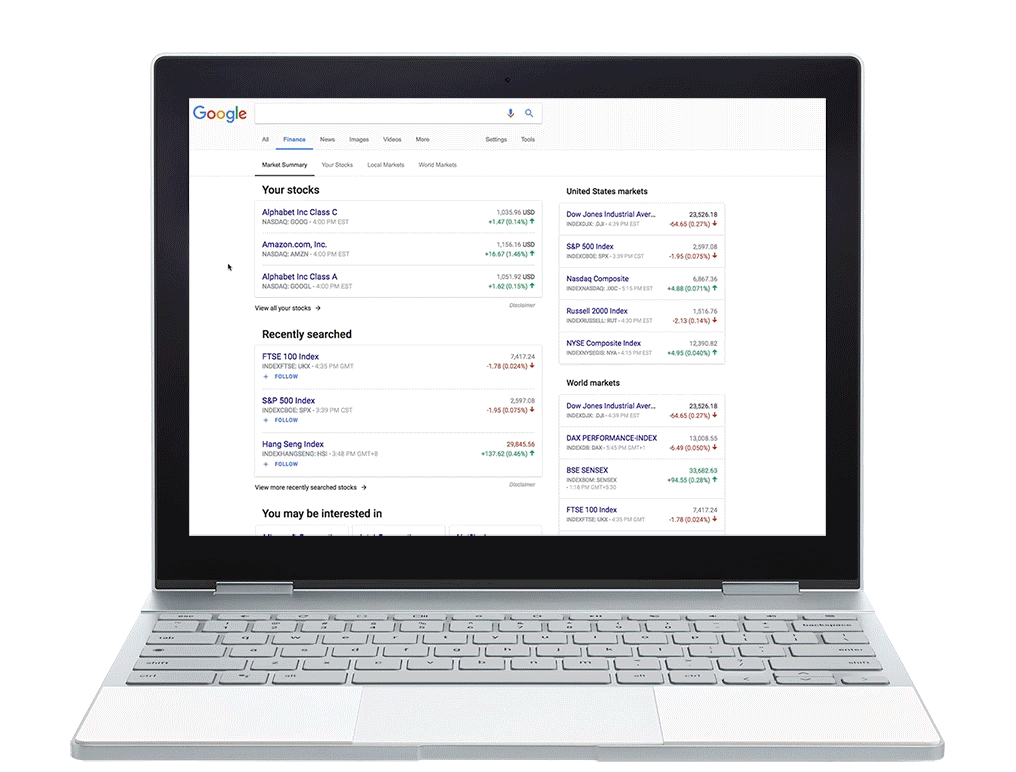 Republished with permission from Reuters