Google Calendar for the web has just received a huge makeover.
Calendar is one of Google's most popular services but for a long time the web version has looked dated, especially when compared to the Android and iOS versions.
But now Google has changed all that, with the new makeover bringing the web version in line with the Calendar mobile app.
The update not only looks much better it makes it easier to add more details and information to an entry in your Calendar.
One handy feature makes it easy to add links to spreadsheets or presentations, as well as adding rich text to appointment invitations.
You can even add very specific details about a meeting room such as its size, location and whether it is wheelchair accessible or if audio or video equipment are available.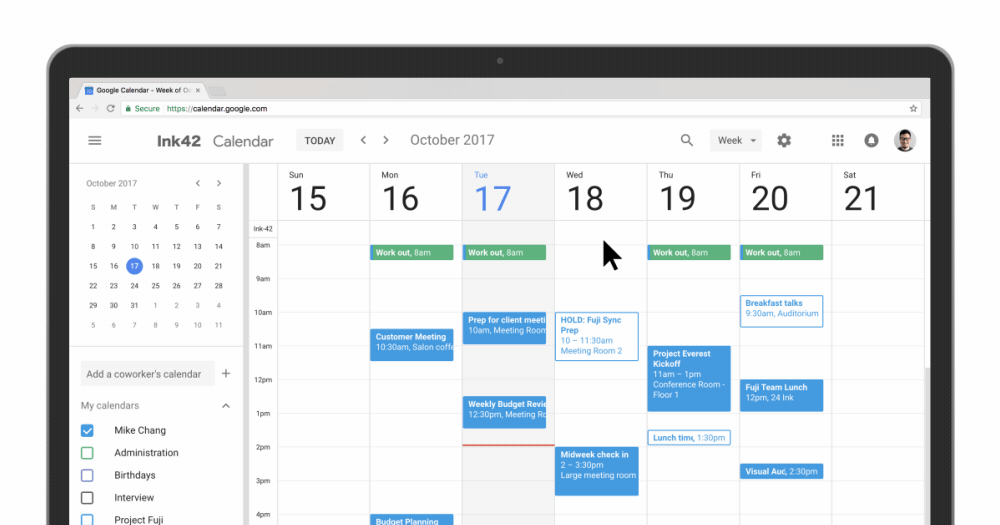 "There are a number of other changes in Calendar, too," Google said in a blog post.
"Now you can see contact information of meeting participants when you hover over their names in a Calendar invite.
"There's also a new way to view and restore deleted items in one place in case you accidentally delete a meeting. Additionally, 'Day', 'Week', and 'Month' views are now more accessible, featuring better compatibility with screen readers."
To view the new version open up Calendar from your PC and click on "Use new Calendar" in the upper righthand corner of the main Calendar.
If can't see the option it is because the new version isn't available on your account yet, but hold tight, Google is rolling the update to users over the coming weeks.