Google has announced it is making major changes to its news platform Google News.
For more than 15 years Google's new service has offered users an easy and convenient way to consumer news by aggregating stories from around the web.
But in a world of fake news and concerns regarding trust and online publishers, the redesigned Google News will make it easier for users to keep to date on the latest news, while at the same time avoiding misleading or false news reports.
Google says it will use a sophisticated sophisticated artificial intelligence technology to help display the stories you are most interested in.
Tristan Upstill, Google News Engineering and Product Lead, said: "When we created the original Google News 15 years ago, we simply organised news articles to make it easier to see a range of sources on the same topic.
"The reimagined Google News uses a new set of AI techniques to take a constant flow of information as it hits the web, analyse it in real time and organise it into storylines.
"This approach means Google News understands the people, places and things involved in a story as it evolves, and connects how they relate to one another.
"At its core, this technology lets us synthesise information and put it together in a way that helps you make sense of what's happening, and what the impact or reaction has been."
The new Google News app will include a 'For You' section that will show people stories it thinks you want to read.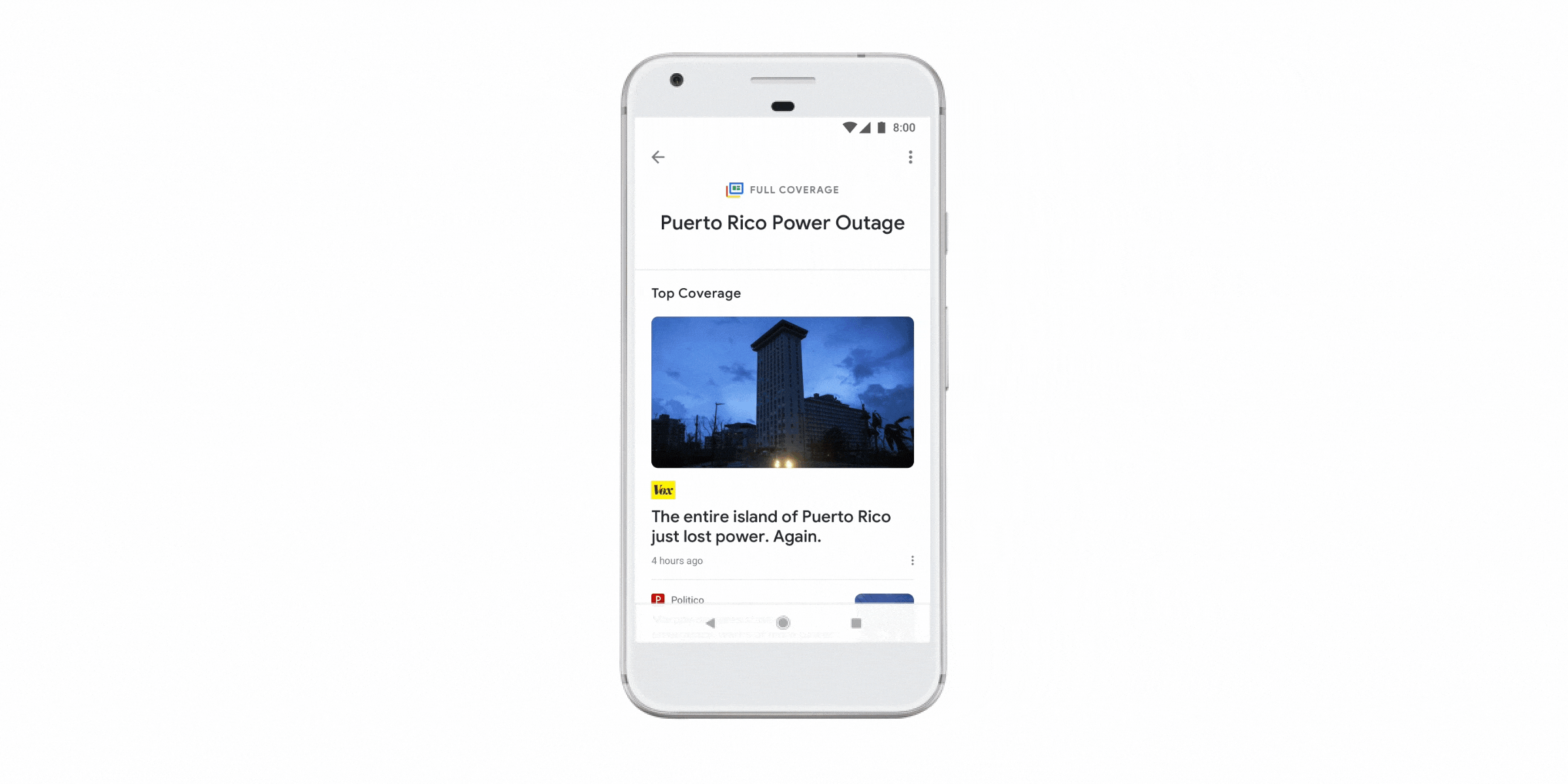 "We start with a briefing of five stories that Google News has organized for you—a mix of the most important headlines, local news and the latest developments on the topics you're interested in," wrote Mr Upstill.
"And the more you use the app, the better the app gets. We've also built easy-to-use and easy-to-access controls so you can decide if you want to see more or less of a topic or publisher."
Google also said it will be easier for you users to follow a particular news source or subscribe to a certain publication.
The new version of Google News will start rolling out immediately and should be available globally on Android, iOS and desktop within the coming weeks.
Google said the new app replaces the Google Play Newsstand and Google News & Weather apps.