From this week, if you live within the European Union, the only way you can see an uncensored version of Google search results is to use a VPN in order to mask your actual location.
When EU regulators called on Google to remove links in its search results as part of the Right to be Forgotten ruling, people from within the EU could still see the removed search results by using Google.com.
Google had previously only been removing search results from the European versions of its search engines, such as Google.de or Google.fr.
However, Google now plans to remove links from all versions of its search engines for users located within the EU.
This means that because of the Right to be Forgotten ruling, pretty much all search results in Europe are censored – even if you try and perform a search on a Google site outside of the EU.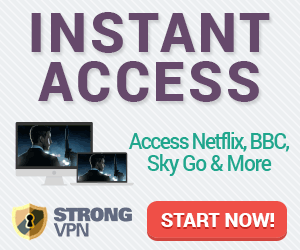 "We're changing our approach as a result of specific discussions that we've had with EU data protection regulators in recent months," wrote Peter Fleischer, from Google's global privacy council.
"We believe that this additional layer of delisting enables us to provide the enhanced protections that European regulators ask us for, while also upholding the rights of people in other countries to access lawfully published information."
In 2014, EU law stated that Google and other companies had a duty to remove people's personal information from its search engines, providing the information was no longer of interest of the public and is "inadequate, irrelevant, no longer relevant or excessive."
Since the ruling was first passed, Google has received hundreds of thousands of requests from individuals who do not want information about themselves to appear online.
Related: Google advisory group opposes Global Right to be Forgotten
Despite the right to be forgotten ruling being well intentioned, it has been nothing short of problematic. Critics argue that powerful people have used the law to remove legitimate news stories and other content from Google search results.
Source: Google Europe Blog: Adapting our approach to the European right to be forgotten