Google has unveiled a handy new feature in Gmail that uses artificial intelligence to alert you to important emails.
The new technology is available in Gmail's iOS app and can be turned on in the Settings menu.
The AI is smart enough to sort through your emails and determine which are the most important.
"Notifications are only useful if you have time to read them—and if you're being notified hundreds of times a day, chances are, you don't," Google said.
"That's why we're introducing a feature that alerts you only when important emails land in your Gmail inbox, so you know when your attention is really required.
"These notifications leverage Gmail's machine learning and artificial intelligence capabilities to identify messages you may want to read first."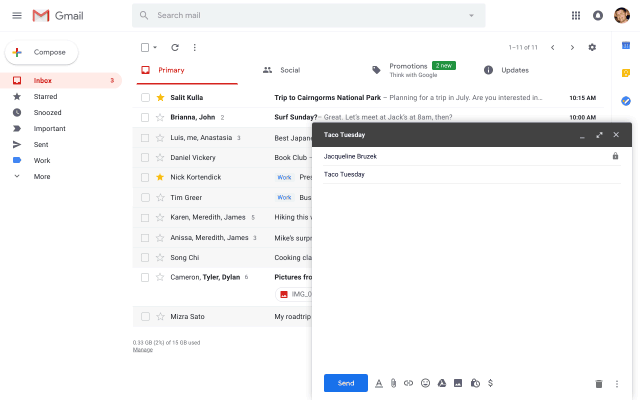 Google said that if the update isn't already available it will roll out to users in the next couple of days.
The new AI powered notifications is the latest in a host of new features to be added to Gmail.
Last month Google announced 'Smart Compose' which also uses artificial intelligence to offer up a suggestion as you type. If you like the suggestion, hit the tab button and the text will be added to your email, so you don't need to type anything.
Other new features being added to Gmail include improved security, a confidential mode and a complete new look – which will be rolled out to all users in September.
Via: 9to5 Mac